I bring this deck during the Lyon (France) Store and it did 4/0 plus another one after the tournament. It worked better than I was expecting ! I ended by winning the Champ thanks to this lovely face.
So let's have a look to the cards and play-style...
The game plan is very simple :
FLOOD THE CORP HQ TO DEATH !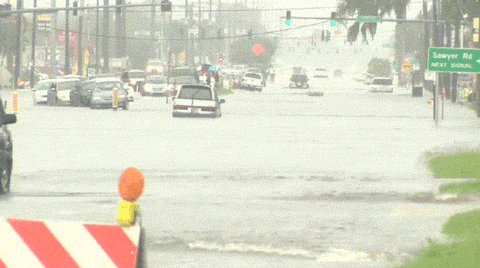 Equivocation + Fisk Seminar + Leela add cards to HQ. And Gauntlet is here to access aaaaaall this cards
Eco
Easy Mark and Sure Gamble Quick burst of eco
Temujin To put on an unprotected (or really cheap) server with Sec Test (6 credits for a click) or can also be put on R&D if you are able to hammer it with equivocation. HQ is also a potential target when you really want to pressure it.
Dirty Laundry Land it whenever you can do it. You are a criminal, make money while running ffs ! Can be also use with Temujing and Sec Test wich is creating a net of 9 credits for a click.
Account Siphon Good, very good as always. Even better when Aaron marron is charged. Early scoring allow you to bounce the HQ ices and then land it without problem.
Tapwrm Once you done a successfull run, you can install it in order to force the corp to purge the virus and win a turn of tempo. The best use is to install it when the corp cannot purge without a consequent drawback (hand flooded, score an agenda)
Breakers
Breach and Passport Easy access to central servers for a low cost, which is really good to maintain pression at the beginning
Mongoose pretty good sentry breaker, 2 installed is very efficient
Femme Fatale To use only if really needed. It is really expensive to install so if a ice is really taxing you may want to put it. I generally install it on ice like Quicksand protecting R&D or HQ.
Paperclip Nice barrier breaker, as you can draw a lot (aaron, Earthriste, Fisk) , it is easy to trash from hand and save the install click.
Gordian Blade One of the best code gate breaker for me... It saves a lot of money when several code-gate are protecting a same server
Draw and Tutors
Special order Nothing new here, we need our breakers. Following the corp and the playstyle get the central breakers or the big ones !
Earthrise Clickless draw
Fisk Investment Seminar Giving the corp 3 cards is generally not a good idea... however when they already have 5 cards in HQ... and you Fisk, and Equivocation up to 3 card in HQ and bounce a card with leela... 13 cards at the beginning of the next turn is hard for the corp to handle ! This is perfect to disrupt a scoring or a purge on a tapwrm. Ah and yes... you also draw 3 cards which is awesome !
Beth Kilrain-Chang A simple toolbox here... Very cool if you have it at the beginning of the game. It was the last card I added but I guess it could be changed. 5 clicks is really powerfull btw.
Self Modifying Code mainly here to retrieve the equivocation or another program if equivocation is already here (avoid dead draw of a second equivocation).
Aaron Marron clickless draw and tag removing during account siphon
Multi-access
Equivocation Really strong when you can access R&D multiple time. You flood the corp hand and if you find an agenda you are bouncing installed card. This is gold and I did a lot !
Legwork strong when the corp has some card in hand, nothing new here
Gauntlet Strong when accessing HQ. To prevent account siphon generally you can have up to 3 ice protecting HQ which allow you to access up to 4 cards. Also +2 MU (YAY!)
Gauntlet + Legwork Remember when I was talking about Fisk and equivocation flood ? Both are stacking... Godlike.
Ah yes, a last point. Remote can be treatened by inside job and your ton of eco, do not forget that !
Thank you for reading, sorry for my english... Any comments, ideas, advises is appreciated !