WARNING TIER 1 ALERT: TIER ONE
WARNING: Playing this deck may lead to unwanted VICTORIES, proceed with CAUTION.
Possible side effects include: Narcissism, TOO many friends, and RANDOM people handing you CASH as you ruin Netrunner.
Don't believe me? Your Honor, I would would like to offer this into evidence: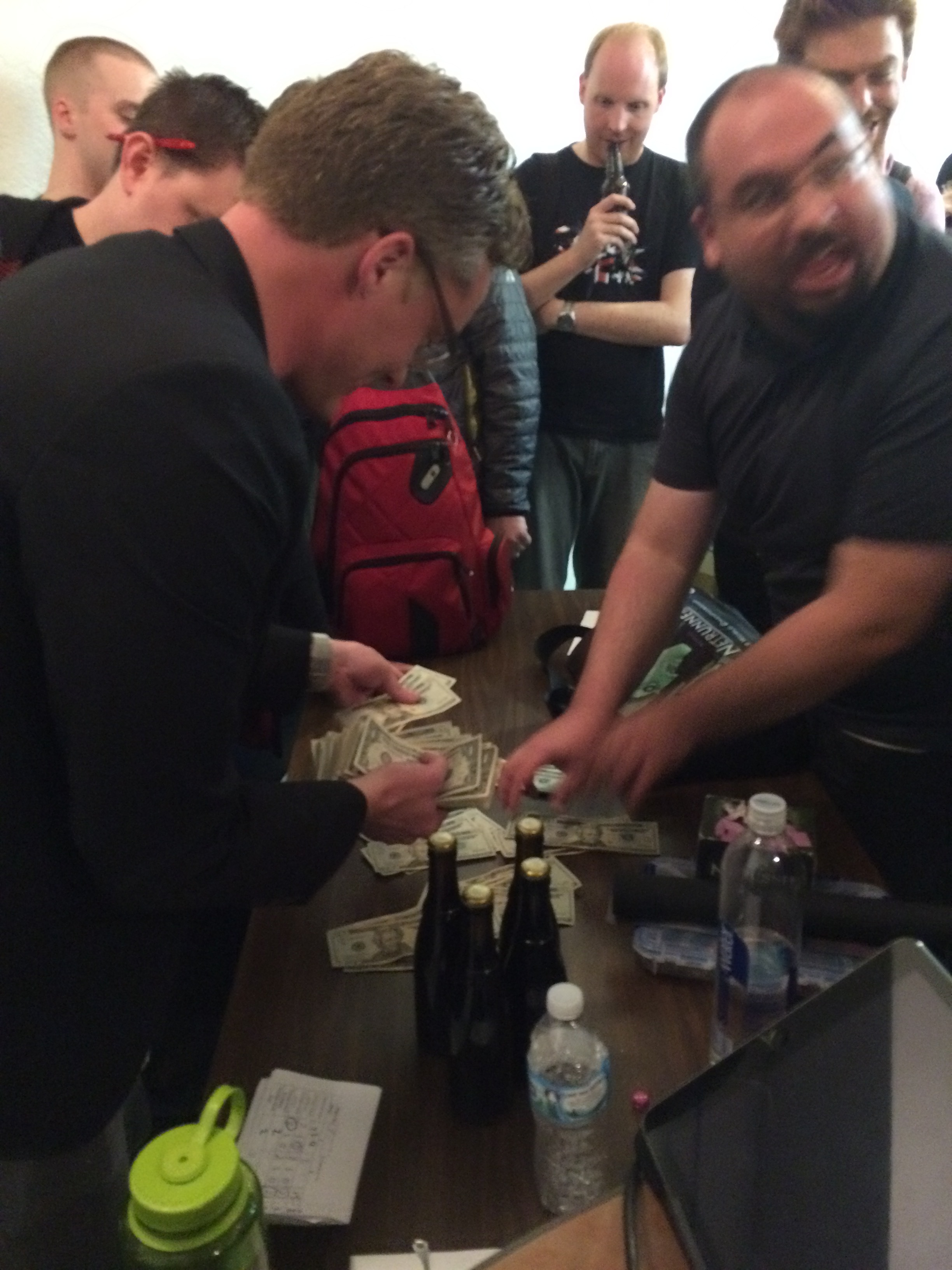 Without further ado, the following has been lovingly tested perfected and SENSUOUSLY groomed.
All credit goes to Steven Wooley of Team Covenant Fame!
Know what's better than a Mammoth? A WOOLLEY Mammoth! Think the Corporations can keep YOU at bay? Listen to this:
"The woolly mammoth chewed its food by using its POWERFUL jaw MUSCLES to move the mandible forwards and close the mouth, then backwards while opening; the sharp enamel ridges thereby cut across each other, GRINDING the food. The ridges were wear-resistant to enable the animal to chew LARGE quantities of food, which often contained GRIT. Woolly mammoths may have used their tusks as shovels to clear snow from the ground and reach the vegetation buried below, and to BREAK ICE to drink." -Wikipedia
Want to GRIND through whatever the Corp puts in your path?
Look no further than Ice Carver, Net-Ready Eyes, Datasucker and the MOST efficient breakers A:NR has ever seen.
Great update to the now CLASSIC L4J list.
http://stimhack.com/anr-pro-circuit-covenant-tulsa-28-players/
Who is this deck in both design and spirit? FEAST your eyes nonbelievers.