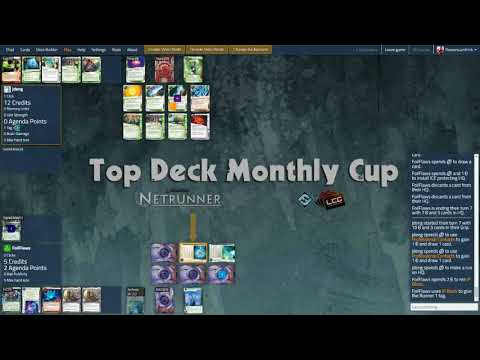 Inspired by the deck SamRS showcase in the video above.
The changes made are Sports Hopper instead of Jarogniew Mercs for kill decks & Interdiction for Ash 2X3ZB9CY, Crisium Grid & Cyberdex Virus Suite.
** Notes: If Corp scores Brain Rewiring & Show of Force back-to-back, there is no window to pop Sports Hopper, I guess Jarogniew Mercs should be in instead of Sports Hopper.
P/S: the nationals version played 1 Inject, with 1 MemStrips & 1 EMP Device which is totally useless as I have Interdiction & DDoS...