This is a version of the deck that a number of Toronto players brought to Worlds this year. It had different records for different players, but the deck just wrecked all week for me, dropping only three games across the icebreaker, two days of worlds and the King of Servers event.
It faced eight Whizzards (Temujin, Siphon and Dumble) across three tournaments and defeated seven.
A number of players inquired about the list afterwards, so here it is.
I had been playing a "jammy" HB based on @beyoken's lists in the run-up to Worlds, but the consensus was that it just wasn't taxing enough in a meta with Temüjin in every deck.
Enter Mumbad Virtual Tour. In a deck where you're trying to seize tempo by dragging the runner through your remote constantly, forcing them to spend another five credits when they do is great.
Once runners saw it, I found they were more wary of running vs. never advanced cards, which is helpful when you can NA six agendas.
Sure, Whiz can trash it for two, but that means they have to spend real money to trash your other assets. Most of the Whizzards I played ended up bankrupt by the end of the game, letting me score that last agenda with ease.
Lastly, it kind of doubles as an influence free Crisium Grid. Huck it on HQ vs. Siphon decks and they have to come in first and spend five creds trashing it.
Expecting to see a ton of reg-ass Anarchs playing Yog and Net-Ready Eyes, we slotted Hellion Beta Test because of its synergy with MVT. It did tons of work all week, trashing key pieces at key moments. One player just conceded once I trashed their NRE with a Lotus on R&D and the remote.
The rest of the deck is pretty standard, but a few card choices are worth elaborating on.
Launch Campaign: The deck doesn't have time to let an Adonis clog up the server.
Cyberdex Virus Suite: Two copies was the right call, and saved me a bunch of times vs. Medium digs.
Quicksand: Should have just been Wall of Static or Bastion (but we were worried about Atman at 4).
Data Raven: The original list had a spare influence, so I swapped the third Architect for this. It's a good defense against repeated runs on R&D and a nice tax on the remote.
Anyway, give the deck a spin if you don't want to play yellow but still want to win in a meta of only Whizzard. It beat Nexus Kate and good stuff Andy too, and helped me avoid getting swept all week.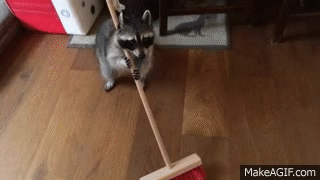 Props to @robomagic for suggesting the MVT include, to @Kwyjibo for testing and refining the deck, and to @seamus for shouting "I don't even have a cat" at me throughout Worlds once he saw the Hellion Beta.
Oh, and if you're wondering about the name, it's because the raccoon (a.k.a. the trash panda) is the unofficial mascot of Toronto.