So this is the deck I brought to worlds... I have been out of the game since Domecon in february, being very rusty and all, I knew just playing the top tier decks was not going to cut it for me. I would just be an average player trying to pilot a good deck. So I made my own.
"I want to live in the timeline where this is the deck that wins worlds"
-Otrakun1
"these kind of corps doesn't deserve to be in the top tables"
-Some angry guy
"WetToastie my new spirit animal"
-Spagcore
"The Madman"
-grimsleeper86
"this makes me so happy"
-Anzekay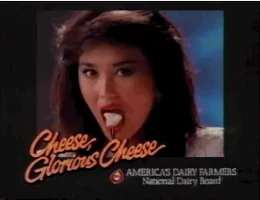 This deck went 6-1 in swiss and 4-1 in crown of lazers for an incredible 10-2. I only played one game in the top cut (because I got a gameloss, something with failing to properly write a decklist :D) which I lost due to terrible draw.
Because I did not have any time to test or practice, I decided to throw together all corp and runner cards I might end up playing, and bring them all to Rotterdam. When we arrived at the hotel I noticed I forgot one of my boxes, leaving me without any corpcards. Luckily Wausser brought his entire collection and was nice enough to let me build my deck for CoL. After the first day I was very tired and didn't feel like building a new deck, so I just picked up my decklist from the tournament HQ and handed it in the next day (always check your decklists people!).
This deck was made to cheese my way through swiss, by surprising people with a strange kill. Mushin is amazing. You can either kill by Reeducation and Neural/Show of Force or any other combination or damagecards. Sometimes you can kill unsuspecting runners with Junebugs, Psychic Fields or Neural EMPs. If they decide to go tag me you can win by Psycho'ing out Reeducation. I noticed the Vanilla's should probably be Resistors to help if the runner goes tag me. The meme Ghost Branches should probably be Closed Accounts.
I am having the most fun at a tournament when I am playing with a deck that I have made myself. There is a lot of value in playing something people don't expect, because of the secretive nature of the corp. If you don't like stuff like this, well, keep on trying with a list the runner knows card by card ;)
This was my first Worlds and it was great! I have met a lot of new people and had a great time!