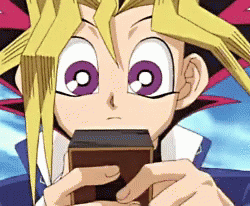 The runner counting the number of events in their hand
OK - so this deck is real real dumb.
Once you get rolling, typically at the start of your turn your opponent will draw 4+ cards, and you'll gain 7+ credits. Savvy opponents will trash Personalized Portal but if they don't you make approximately one billion dollars. Agroplex is generally too big of a tempo hit to trash, so it sticks on the board.
Gameplan is to use Agroplex and Personalized Portal to make your opponent draw as many cards as possible at the start of their turn. Always trigger your Agroplexes first, then Portals to make the max amount of skrilla.
Then, use Focus Group to score a big Beale, since they'll have 7+ cards in hand. Beale in this deck is like a flexible GFI - you score 3 agendas and make them score 4. If you can get a 5 point Beale out of it even better. Since your opponent is drawing 3-6 cards at the start of their turn, you can generally land very large Focus Groups to overadvance your Beale. Scored Remastered Editions are useful to getting that last counter you need on the Beale to bump it up another point.
Generally against NEH runners feel like some assets are "must trash" - Jeeves, Temple, Amani, and sometimes Turtlebacks fit the bill. In this deck Portal is also a must trash, which means the runner will run and you'll have a window to use Focus Group.
If the runner thinks they can shut off your scoring plan by not running remotes to turn off Focus Group, you can never advance your 4/2s with Jeeves and score that way.
Ice suite is pretty unoptimized (re: awful). EULA is gonna be nigh unplayable in a world with Baklan and Chisel, Jua seemed like a cute idea to keep their hand full but never really does anything, and Archangel isn't great here either. Slot Machine helps you see what they're going to be drawing to land bigger Focus Groups. Peeping Tom would reveal the grip and works with this concept but it's pretty bad.
This is my first attempt at trying to break Focus Group. Give it a shot!