When Harbinger got erratad to not eat the Hayley trigger last week, #germany wanted to know whether Hayley is back.
A great Hayley needs a great decoder (i.e., not Gordian), so I was happy to find out that Euler is busted.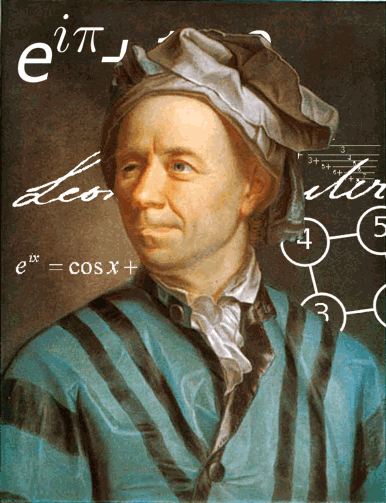 Ubereuler
The turn its installed, Euler, backed up by Talut mutates to an Ubereuler. In order to use it as much as possible, we take a trick out of the book of my last Hayley deck and pack three Pelangis.
Simulchip
Better than Clone Chip in this deck.
The extra trash cost is an advantage if you want to refresh Euler, but have none in the bin yet.
With the discount, refreshing Eulers is free
Harbinger
Similar pay-off to Cache, but doesn't use memory. Be careful whether you want to sell a flipped or unflipped Harbinger, as this influences whether Simulchip requires an extra trash. However, that trash may be an advantage (see above).
Due to requiring two trashes, there are sometimes too many trashables. Could consider going down to 2.
Artist Colony / Fan Site vs. Paule's Cafe
Installing more Eulers and Pelangis on-demand is pretty cool. You can try Paule's Cafe instead (we have enough unique connections). In that case, consider adding a second Talut.
Turntable
This build is luckily not as memory-hungry as past Hayleys, so one console is enough. This one is pretty good I heard (bonus for switching a stolen Vacheron with a non-Vacheron agenda and winning the game)
Bukghalter
This can easily be an Ika, but I had some spare inf.
Corroder
Gauss is not good, so we go with Corroder. Talut already boosts strength enough, and we have no plans to repeatedly install breakers other than Euler.
Clot
Should really be in this list. There's plenty of inf that can be moved around, and works great with Simulchip. But I'm not going to a tournament any time soon, so this list is a bit relaxter.
Brahman
Uses a lot of memory and is clunky. Yes, it can mean an unbounded amount of Ubereulers, but that style may be better suited to Wu.
Rejig
Simulchip 4-6, but not preinstallable. I didn't have slots for this. Competes for hand slots with other Eulers (if you don't have Paule).
Other ways to spend inf