This deck went undefeated at the New Zealand Nationals 2020.
Score Broad Daylight and Contract Killer to do harm. Force them to make bad mistakes. Watch them do this while you subtract 4 cards from hand every turn.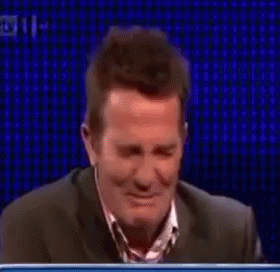 Here's a rundown of the event:
Game 1 was against Shaun playing Hayley. Trebuchet trashes Chameleon #1, Bulwark takes out SMC, Contract Killers and a snare take out all three Simulchip and all 2 (?) Pelangi, leaving him very little way to actually access cards. I scored three copies of Broad Daylight to win.
Game 2 was against Gareth's Wu deck. I drew no ice, and played horizontal. Turn four I rezzed Foodcoats Grid, used it to advance a contract killer, and sniped a 9 credit Kati. Elizabeth Millstrashed the Earthrise Hotel he had just installed. He runs a Snare! last click and I'm able to kill his Turning Wheel, and most of his economy. Then I just jammed behind ICE, put him in meat damage prison with Broad Daylight, and ended up locking him out of the game because he had no way left in his deck to break Bulwark or Trebuchet.
Game 3 was against Luke's Sunny deck. Him not seeing Security Nexus early is probably the best thing that could have happened for him. 'Home Run King' was in hand for 90% of the game. I scored two copies of Broad Daylight, but at very low bad publicity. I was still able to trash some breakers, use Elizabeth Mills to snipe a hotel, and trash most of the draw he needed to get into a winning position while I scored out behind stacked Bulwarks. Not even Sunny wants to pay 16 credits to enter a remote.
Game 4 was against Jonathan's Pirate Silhouette deck. He guessed wrong on which remotes to run and spent too many resources, then got put into meat damage prison with Contract Killer and Broad Daylight. The highlight of that game was 5 turns in a row of him being pinged for 4 meat damage, only for the last turn to be a choice between a remote (which had a game winning Contract Killer in it), a new remote (with a Snare! in it), or drawing up (which would be game losing). He hit the Snare!.
---
Broad daylight is just plain good. Contract Killer and Ronin are too.
The deck is designed so that every single thing you jam in the remote is a threat that needs to be run. You're basically training your opponent to always want to run. There's also snares because the only good recursion right now is simulchip. One of your objectives is to put your opponent in meat damage prison. Three out of the four games I played on the day, I was able to do this.
If you have nothing better to do, just jam and blitz through your ronins/contract killers. Chances are you will hit an important combo piece or a breaker. If the runner ever draws last click, that's the perfect time to slap them with damage. Elizabeth mills kills hotels and cafe's.
There is a single hellheim servers in the deck. Put this in a remote and let the runner see it. Put the fear of god in their eyes.
I didn't get to play a game against our National Champ, GhostMeat, but I did get to sweep him in our draft games the next day.
All in all, this was one hecka fun experience. Massive thanks to the Dunedin Crew for putting on such a fun event.
My runner deck lost every single game.