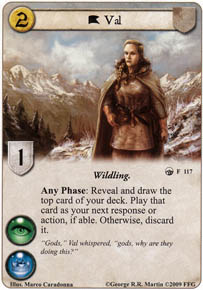 Anyone remember this card? The main engine behind a fun, powerful deck in AGOT 1.0, stuffed with efficient Greyjoy characters and Warship cards, and you would use Val in order to just pop them off the deck in overwhelming numbers. While the "Clown Boat" deck eventually landed on the restricted list, the dream of repeatable play/draw is not forgotten.
So, this is my Sunny Connections deck. Still tinkering with various options.
Mulligan hard for Off-Campus Apartment and then just start popping out friends like a circus car full of clowns.
Get money, install breakers, win. Use The Source to slow down corps--it is incredibly disruptive and if you happen to find one on a Street Peddler, try not to smile. Film Critic keeps both NACH and The Source on the board, and once you get a certain amount of money you just don't have to fear tags.
Still a work in progress, suggestions welcome!