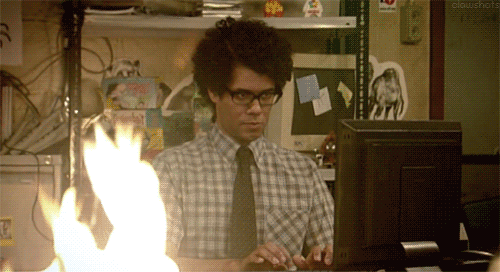 Here is the result of the refinements made to my Flame-out Kabonesa Wu: Netspace Thrillseeker deck that made deck of the week awhile back: here
The deck has a strong backbone/archetype and a lot of little interactions that you can use to your advantage. This version is the result of 50+ games evaluating different parts of the deck and I think it's landed at a good place with a smooth gameplan. Any last tweaks would probably be up to personal preference between different pilots.
HOW DO WE WIN WITH FIRE?
The flame-out archetype on Wu has a few different versions, but they all center around using the money Flame-out provides by cycling your breakers off it with support from Cybertrooper Talut. There's an Apocalypse Version that went to World's 2020 and a few other versions floating around. The main difference being their primary wincon. This deck leverages the efficiency and ease in which you can use Stargate.
GETTING THE FIRE GOING: EARLY TURNS
Unlike some other writeups, this deck does not rely on getting Flame-out and Talut out ASAP. Instead, we want an opening hand with either Sure Gamble or Stimhack. This allows us to use Wu's ID ability to summon out two Self-modifying Code which we then use to install two Rezeki. A turn one double Rezeki creates a smooth 2c per turn for the rest of the match. The odds of having at least 1 Gamble/Stimhack in your opening hand are almost 50% so getting Rezeki down in your first turn or two is very consistent. There is no third Rezeki in the deck because we don't have the space for it and we aren't relying on drawing them.
The other consideration early game is if you're up against an asset spam and/or combo deck that puts no ICE on R&D. If that's the case, use Wu to summon an SMC and throw down Stargate early. You can potentially Stargate turn one or two, then just smash the gate into R&D until they ICE it up.
The final decisions in early turns is around setting up your rig and trying to find your Supercorridor - It's not a critical piece, but it allows you to have Stargate, Rezeki, and breakers, so don't install both Rezeki and Stargate if you you need to have breakers out early. Against rushy gear-check ICE, face-check it and Wu the solution.
STOKING THE FLAMES: MIDGAME SUPPORT
In the midgame your support comes in the form of Flame-out, Cybertrooper Talut, Beth Kilrain-Chang, Aesop's Pawnshop, and Kati Jones. All of these cards boil down to doing one thing: making you .
Kati and Beth are 1x because they aren't core to the plan. If you see them early, great, if you don't, no worries. Aesop is important as Harbinger is good money, and you can sell breakers in order to re-install them on the Flame-out or take advantage of the Cybertrooper Talut boost, or both.
RAGING INFERNO: CLOSING THE LATE GAME
One of the bigger challenges I had in earlier versions of this deck is late game states and running out of gas. With Rezeki, Kati Jones, Stargate, and The Turning Wheel your lategame inevitability is actually pretty strong now.
A decent synergy is that the Stargate run will put a token on The Turning Wheel along with letting you see those 3 top cards. This means that you can trash one card and know whether it's worth spending tokens on a second run.
With Kati/Rezeki money and a Stimhack you can likely position yourself to lock out a remote too.
FIRE SPINNING: NEAT TRICKS AND INTERACTIONS
From piloting the deck across 50+ games, here's some neat interactions I've found:
FINAL THOUGHTS: FLAMING MATH
With 3x Diesel and 3x Spec Work I've found that this deck draws itself out fully by around turn 15. Consider that using Wu's ability not only gets you what you need, but also pulls it from your deck. If you install the two Rezeki's off SMC turn one, then you've pulled 4 cards out of your deck already.
When piloting the deck a big decision comes from when to trash/re-install programs and when to use Flame-out. For example: Cybertrooper Talut boosts by 2 which is worth 3 on MKUltra which costs 2 to install. Thinking ahead, if you sell MKUltra to Aesop at the beginning of your turn you gain 3 which you then spend 2 of to re-install during a run, but then get 3 worth of boosting from Talut. This puts you ahead 2 in a roundabout way.
Remember that you can host a program on Flame-out but don't have to use the money right away. Use it for the bigger runs where the cost to use the breaker is higher than the cost to install it (ie, when you need to spend 6 on MKUltra).
Thanks for taking a look at the deck and I'd encourage you to take it for a spin! I think it's improved a fair bit over the Deck of the Week version last month. Wu is a favourite ID of mine so seeing every card have interlocking synergy with other cards in the deck or her ID ability is really cool!