Minority Report
67% of 50% of the time, it works every time...
Psychic Field and a Prisec - They can go in the same server. Just imagine that....
This deck has gone undefeated through two recent tournaments: 8 Flatlines and 1 score out.
-- Edit (Deck now 11-1 through 3 tournaments) but has now also won a GNK! --
--Edit 2: I took this to the Edinburgh BABW event and it went 5-0 on the day, taking its tournament record to 16-1--
Edinburgh Games Hub GNK - 4 rounds - Through a very strong field of players - 2nd place by SOS
Hadrian's Wall event in Newcastle - 5 rounds - again, including a very strong field of players - 4th Place
Just as importantly though, this deck is ridiculously fun to pilot. There are decision points everywhere and it has a huge number of paths to victory. The original base came from Timmy Wong's Yellow Shell deck . That deck was one of the most fun corp decks I have ever played. Sadly, with the advent of the MWL, the deck took a hit and I put it away for a bit.
Roll on 8 months and the meta is at a very interesting point. Assets are still very strong. Whizzard remains top tier and the release of Temujin has meant that Runners are doing what they should be doing - Running. Other than CTM, most corps are in a rough spot because of this. Criminal decks are making more money than they know what to do with (Rude Girl) and Anarch has tools to keep up with trashing assets, ICE and keeping glacier in decline (Rumor Mill). I thought that a shell game which punished remote checking could be in a good spot. I went back to Timmy's list for inspiration. One of my favorite things about that deck was having the runner hit a Psychic field, watching their face drop, and subsequently the amount of remote running drop as they had to play safe. Kills via Breaking news on the board were fairly common.
This deck packs kill potential in a number of different ways. One of the most potent (and fun!) is a remote with a Psychic Field and a Prisec. If the runner runs this and accesses Field first they will die - 67% of the time anyway (IHW aside). Even if a runner knows what is happening you can sneak agenda out past them on the Prisec. If you were a runner, would you want to risk instant death to check a remote? I don't think I would.
The rest of the package is there to allow other, now commonplace, kill options. 24/7 Scorch becomes more potent with Psychic Field. If they run on click one into a Field the runner can usually only end their turn on 3 cards. This allows 24/7 single scorch and helps to mitigate the fact we have to drop to only running 2.
Agenda Suite: Standard NBN Suite right now. Breaking news is amazing and GFI is, well, GFI
Ice Suite: Again nothing too fancy here: 3 Resistor to follow up the tagging and help prevent tag me runs into R&D. 3 Data Raven is also to help prevent early repeat runs into R&D or for Siphon protection. I often have to discard additional copies later in the game once Sensie is firing but I want to see one early game as I have no other cheap medium digging protection apart from Archangel. Tollbooth is there to help me score in a remote if needed or again to help protect R&D. Enigma is a cheap and effective facecheck ETR.
Assets: Pad and Sensie are the heart of the economy in this deck. Sensie is a bonkers card and simply getting 3 single uses from them is normally enough to find the cards you need. Runners don't want to be checking facedowns too often against this deck, allowing that to happen. The runner really has to trash these but it costs them clicks and money. This lets you sneak agendas past. Often Pads end up left on the board - these are really important for you and help you keep ticking over after your operations are done. Shattered Remains is a new inclusion - replacing a News Team to help deal with Plascrete and Sport Hopper.
Operations: 24/7, Scorch are obviously key kill pieces as discussed above - Sweeps and Hedge Fund are there for the early burst of economy and to threaten Hard Hitting News. This allows you to really push out remotes early, knowing that the runner is not likely to run too early and check the majority of them. This can allow you early agenda sneaking with relative safety and get you to 24/7 range faster. Prisec is also a punishing card in this area - 3 to trash and then time to clear a tag can really open up HHN plays. Exchange is amazing as ever but it serves a different purpose in this deck. It is more of a card to allow you to slow down the runner who goes tag me and give you more time to find your kill. If you get that window for a Breaking News into Exchange for GFI then great. Scoring off the board naked is always a possibility with the deck, furthering this type of play. Psychographics is another late addition to the deck suggested by Seamus Macleod - I wanted another out against tag me runners - Matty Addison had given me a hard time with double Plascrete Siphon Andy and this is an ideal addition to help in that situation. At Hadrian's it got me out of a hole against DLR MaxX when I got the fabled 13-advanced Beale - Le Grande Beale as Stephen Murdoch would call it. Side note - ask him about all the different types of Beale if you get the chance to play him. He has a name for them all and they are all perfect. You will know who he is: he'll be playing on the beautiful Beale Mat.
Deck Play suggestions: Get spamming those remotes early. This lets you find your Pad and Sensies quickly and really puts pressure on the runner whilst setting up your economy. If you can get a score off the board early you can force them to start remote checking and this helps open up the kill options discussed above. Normal strategy of getting Ice over HQ early against Criminal/Siphon and R&D against Shaper and Anarch applies. If it looks like the runner is going after your economy then get a resistor or Engima over a Pad Campaign. You need to keep some money ticking in for later on. As with a lot of NBN decks right now, focusing on scoring early is really important. If you try to go for the kill from the start you can end up in a position where that isn't viable and you will have left yourself no other win condition. I think this is even more important here because the kill can come from unexpected directions and they all take slightly different paths. Score first and see what kill options open up to you.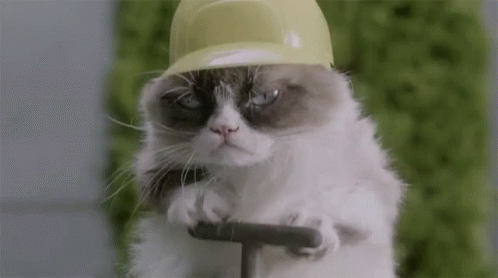 So perhaps give this deck a spin and see if you enjoy it! I love playing this type of deck - it is really interesting to see what options you have from turn to turn and nearly every card you draw gives you options to try and force the runner into a mistake. I'd love to hear people's thoughts on the deck or suggestions for improvement.
"Awooooh!"
Rob