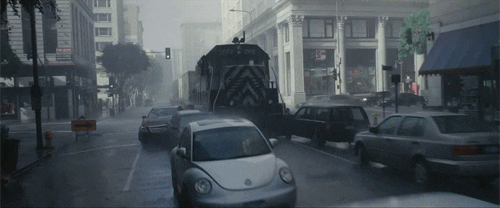 Hello friends, we're back at it again with more scum bag tactics that you could bring to your local World Championships! This is my deck list that I had played this year for Worlds, and it could not have been tinkered and accomplished without the support of the Toronto Lakehouse Collective. Major shouts out to Sungho Lee, Mikhail Honoridez, Adam Marostica, Terence Lui, Aaron Celovsky, Tatsuya Morita-Ahad, Mathew Kumar, Timothy Chan, Daniel Joseph and Luke Simcoe. That was the team that helped make it happen that weekend and without them, we would not have discovered the various outs this deck had. Special mention also goes to the Colorado Team; I had a chance to play them in the Icebreaker, and we had almost card for card the same deck. They opted for Lily Lockwell and Disposable HQ; I opted for options to kill players through their Plascrete and I've Had Worse.
Which goes on to say, not a single Whizzard left alive Day 1. Better yet, the game on stream where I had attempted to do a 0% chance win line against Wes Odom? That had a 100% line to win, had I been a combolord like @miek and @wyrm. I had gone into Worlds knowing that Whizzard was going to be the matchup to beat, and I slotted Subliminal Messaging and Interns in the deck for it.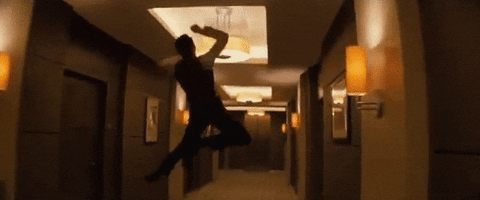 "Wait, what does that do" you may ask? It allows you to go deeper in the dream, further down the levels of the subconscious. One level is not enough; against pesky Anarchs, you need a stronger sedative to realize your true potential. It allows me to form two piles that can blast through 2 Plascretes, any amount of I've Had Worse, and 5 cards or less in hand before the Double BOOM! goes off. The combo goes as such:
1) Install Jackson
2) Power Shutdown
3) Shuffle Interns, Subliminal Messaging, 24/7 News Cycle
4) Accelerated Diagnostics, gaining a 4th click from Subliminal, Interns Jackson
5) Shuffle Salem's Hospitality, BOOM!, BOOM!
6) Salem's call "I've Had Worse", Railgun to the face
One of my best moments was having Dave Hoyland face me round 3 of Worlds. He just got off hot of a game where I trashed his Sensei Actor's Union 7 times before I lost. Dave had a Plascrete and 2 I've Had Worse in hand with 5 cards. He made a run on a bait Jackson Howard server. After a few other clicks of doing other things, I looked at Dave, and in the softest voice, I whispered,
"I got you Dave."
"Really?"
"Yup, I got you."
"Show me."
......POST COMBO.....
"I don't know what I did wrong."
"You ran."
"I have to run, that's the point of the game!"
Shout outs to Dave Hoyland, for being a great sport and friend over these past three years.
A few things to note about cards in the deck:
-You need 3 AD. They are there for a reason; you want to see the pieces, and more importantly if you're facing Anarch, seeing two of them ASAP is important.
-Anonymous Tip, Install new remote, Special Report has to be a all time favourite turn of mine. It makes the deck so consistent and fast where it enabled me turn 3 wins at Worlds.
-Sensei Actors Union is surprisingly a great late game card. Nick Hansen suggested that I put them back into the deck, and late game it is the card that allows you to mill to 0 if the Runner isn't running. If the Runner runs it, then he enables the Power Shutdown to go off.
-I explained this to the Colorado Team, and it was to change up the ICE suite to have simple gear checks as to buy you enough time for the combo pieces. Expensive ICE can hurt, even a 4 cost Data Raven takes precious money away from your combo threat. The only ICE I was willing to make it happen here was Little Engine, and it won me plenty of games because of its ridiculous cost to match.
-Restructured Datapool, yes I put it in. I was stolen once by Dave, and never seen again.
Overall, I'm happy with this deck and happy I took it to Worlds. During Day 1, after handing in my results from Round 1, I realized it had the typo "Dien Train". I was considering to change it, but after contemplating, I realized it was a calling. That there were going to be no brakes on this train, and we were going to have to go fast.