This is the corp list I've brought to the SC Berlin yesterday and came in 7th out of 12 players, winning against Hoshiko and Steve, losing to Sunny and MaxX. It's really fun to pilot and I've always looked forward to the games with it.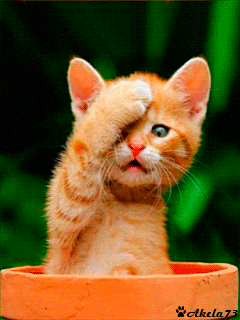 (Your opponents while they try to figure out just how many tags they will take by running that maybe-kitten in the remote.)
It's basically the same as the last version, but in Azmari and with other minor changes:
Sprint → Seamless Launch: The Sprints where nice for keeping the Snare!s where you want them, but Seamless opens a lot of surprising lines that - while being unlikely - have to be respected:
Prisec → AMAZE Amusements: While it did not do anything in the games yesterday, I still feel this is a valid change. This way there is still some guesswork involved in just how many tags you will throw at the runner going for the remote steal.
The biggest change of course is switching NBN: Reality Plus for Azmari EdTech: Shaping the Future. While I really like RP's ability (and the art!), in this deck Azmari seems just better:
you get valuable credits earlier and more consistently
there is not much operation econ, so you would almost never draw but are happy to take the credits
you only have two tagging effects on your turn