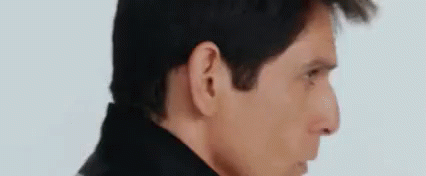 YOU are a fashion celebrity. The runner...is also a fashion celebrity. Imagine their face after you install 3 remotes turn 1. Is the first a flashy designer preparing your next outfit? Is the second a juicy award ceremony? Is the third a juicer magazine endorsement? A role in a hot new film? How many are eager reporters, or new franchise deals?
I've played 100+ games of Haarp on jinteki.net since October. Here's the list where I've had the most fun installing agendas.
ECONOMY & TEMPO
Estelle Moon and Rashida Jaheem are the two most efficient designers in the fashion world. Estelle rewards you for continuing to install agendas, And Rashida overdraws you into your next pair of agendas or Hard-Hitting News. You want to overdraw because you want PAIRS of agendas to install unprotected and trade on the runway.
Agenda trades keep your jeep moving, with credits earned from SSL Endorsement, Explode-a-palooza, and, most hilariously, Stock Buy-Back.
News Team keeps the runner away from match point, enabling bigger buy backs and even riskier agenda pairings.
PAIRING AGENDAS
Award Bait is a fitting partner for any agenda. Project Beale and SSL Endorsement love the opportunity to give you 3 points on a 50/50 run. An Explode-a-palooza creates a safe trade where you profit from either runner choice. Even a second Award Bait is promising, especially if a Franchise City supports its ceremony.
If I have Fast Track and a 2 or 3 pointer in hand, I'll almost always search for an Award Bait to install alongside it. You want yourself (and the runner) to accelerate towards match point. Always Be Installing.
In a typical game, I'll trade paired agendas with the runner two or three times, and score something behind ICE one or two times. Leaving agendas on the table for a bit is fine, as sometimes you'll prefer getting your centrals ICE'd or supporting your Estelle Moon with more Franchise City installs.
TAGS ARE GOOD FOR YOU!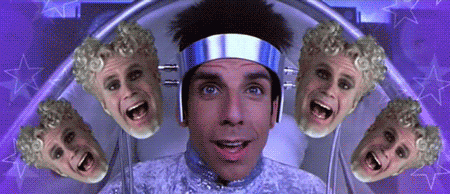 Sometimes, the runner steals the endorsement off the runway and leaves you with a second place award. That's where Exchange of Information kicks in. If they run too fast, Hard-Hitting News
The secondary purpose of tags is cheeky Quantum Predictive Model plays. Install a QPM before playing Hard Hitting News for maximum fun.
Most of the ice in this deck involves tags, helping you to score a cheeky kitty and encouraging the runner to accept the constantly monitored life of a fashion celebrity. You want them to accept this life, because 2x Exchange of Information is incredible value in a deck that floods both players' score areas with agendas. And it's more fun than BOOM!
REZZING ICE?
You won't always need rezzed ICE to win, but a tax on centrals and one remote is a nice luxury. HQ is more important than RnD. Protect Rashida with a Data Raven, and MAYBE protect an agenda more heavily, with 2 or 3 cheap, taxing ICE, if you see an attractive window, or if a nasty fashion critic demands you play glacier. Your ice tags, so if your next outfits' manufacturers go on strike, fast track and install Quantum Predictive Model
Kitsune is the silliest ICE in the deck. Slowly advance a Project Beale behind one, with Award Bait in hand, for maximum entertainment (and 4 or 5 points).
WAYS THIS DECK HAS WON
WAYS THIS DECK HAS LOST
Apocalypse while 4 unprotected agendas are on the table
Employee Strike or Film Critic while 4 agendas are on the table
Discarding an Exchange of Information
Rebirth into Jesminder or Leela
FLEXIBILITY / CARD CHOICES
Enjoy!