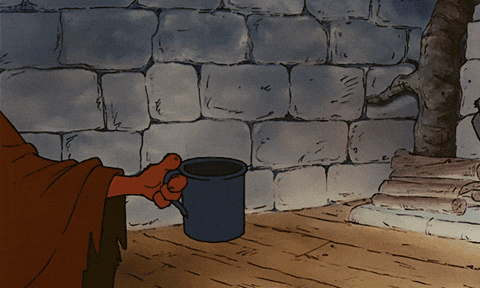 This deck is totally straight forward to play and needs no explanation at all... No? Ok then let's go through it step by step.
Step 1: Draw your deck.

This shouldn't be that hard. Mulligan for Comet, if you don't have at least 3 draw cards in hand.
Typical turns: Diesel into Diesel, Build Script, Modded out a breaker, drop 3 cards on Bookmark, discard 2 Out of the Ashes.
Install all your breakers on the way. The Parties should give you enough to not have to click for credits.
Install Jackpot! on sight and wait for it to tick up to at least 3 credits.

Step 2: Hope for the Spy Cams to show something or them to install something, that smells like a >2-point agenda.

You've got a backup plan, but this makes everything much easier.

Step 3: COMBO TIME
Step 3b: The holy St. Jackson was not merciful and your two Spy Cams did not show any agendas? There's still hope. Use one Out of the Ashes for an Archives run and the others for runs on HQ or R&D and hope, you can farm TTW tokens. If you do, you have 3 accesses on either HQ or R&D to make your combo work. Choose wisely!
Counters to this deck: Where do I even start? Border Control is a good one. Try to contest early Nisei MK II tokens, if you have already drawn into most of your breakers. Remember that Armed Intimidation is a card, as well as Viral Weaponization and Kakugo... keep those combo pieces on your Bookmark!
This whole deck is a huge exercise in heuristics. Try to go for the line with the highest chance of success even if that means using Bookmark to be able to steal Obokata and hoping that you'll keep at least 2 Notorieties in hand. There's always a backup plan. Blind Mad Dash into something. Farm TTW off of a Fairchild 3.0 while trashing your whole board to it. Whether you lose or win will be determined around turn 8-10. This will be over quick one way or another.