Intro
I came into Startup right before rotation, having started to pick it up to play with my local group. After some nights deckbuilding and playing on JNet, it seemed the way to win was clear - pick one of the three Borealis identities, jam every card with their associated keyword on into your deck (possibly with a Boat or two for good measure) and go wild. Playing one of the System Gateway trio, or one of the System Update legacy inclusions, simply felt like doing largely the same thing but deliberately worse.
So I thought, until it was that I came across Better Lucky by SirLoathing, and serious thanks to them for their comprehensive writeup. Inspired, I took it on, and sure enough - with a fresh lick of paint and a modern card suite, Steve is back in action!
I'll break the deck down below, and explain a few of the choices, so you can get running right away or take it away to put your own spin on it.
---
The Basic Idea
With the rise of Boat, most Corps understand that simply hiding something behind a pile of ICE probably isn't going to cut it. Enter stage left - Mr. Hendrik, ZATO City Grid, Nanisivik Grid, and Drago Ivanov with a baseball bat, not to mention the classic Skunk-Void combo. They might not be able to lock a server down completely, but they can make it pretty darn taxing, even for the aquatically inclined. Camping the remote is a tall order.
This does come with a downside, however - they can't spread this stuff everywhere, and we're in a prime position to keep poking their board until we find somewhere soft, and then keep poking it until it hurts. Run events (and recurring them with Steve) keep us in the money, while Cezve and The Twinning keep up the pressure and provide multi-access to start cleaning out HQ and R&D (thanks, Marbles)!
There will, generally, be no giant game-winning swing, but these prods add up, and piece by piece you assemble your 7 points.
---
Card Considerations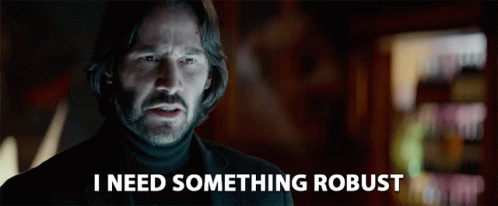 Money
With the rotation of Daily Casts (and other supporting economy such as the Companions and Rezeki), Criminal economy has shifted almost entirely into runs. Dirty Laundry needs no introduction, but is joined by Carpe Diem to give us six events that provide a net 3 and a to run with. Backing these up are two Prepaid VoicePAD to increase the return on investment, particularly with Carpe Diem where the run isn't needed to get the cash - just one PPVP on the board and you added three to five more Sure Gambles to your deck!
However, a lot of the benefit of these cards is getting a free run out of them. Often I see runners pointing their Laundry at a defenceless Archives
Liberated Account rounds out the economy package, supported by Career Fair to squeeze some extra value out of it. Along with Pennyshaver, this is how you'll sustain the mid to late game without running out of steam.
Cezve deserves special mention for being pure gravy - it pays back itself if you run a central ever unless they're completely un-iced (and even then you can use it to pay for trash costs) and every credit beyond that is pure profit. Fantastic card.
Other options:

Card Draw
This is probably the area where this build is currently weakest. Losing The Class Act does hurt, but Earthrise Hotel is still fantastic and, at least in my games, has been enough to keep things moving with a healthy dose of manual draw. Mulliganing for Earthrise is probably wise, although you want to install it with Career Fair if at all possible, because 4 is a hell of a tempo hit otherwise.
Other options:

Getting In
The icebreakers of choice here are Corroder, Abagnale and Carmen. There's not a great deal to say about them besides their being reliable and consistent, although Abagnale's 4 can feel a little steep at times. I recommend doubles because of the popularity of rig-shooting - while with savvy use of Inside Job, Emergency Shutdown and Tread Lightly you can still manage to win, I've found it's better to just be 'honest' and run a backup of each. Mutual Favor can help you dig for one if you've not found it yet, but I've not found I've needed more than one copy of it to get my breaker suite up in a timely fashion.
Other options:

Winning the Game
The win condition here is to use Prepaid VoicePAD and Cezve to turn The Twinning into a joint R&D / HQ Interface. As there's basically no reason not to use Cezve credits when running these servers, this will just happen naturally. Docklands Pass supports this strategy by making our HQ pokes even more valuable. Sometimes it's worth considering whether or not you want to spend the counter or bank it for next turn - if you're already going to access all of HQ anyway due to Docklands, there's no reason to spend.
Equally, if you're not running this turn, make sure to put a PPVP credit into a Carpe Diem or Sure Gamble anyway just to keep the ball rolling.
Along the same lines, if you were going to click for a credit, you can bin a run into Archives to get a Pennyshaver trigger and allow you to spend credits off Cezve to boost the strength of an icebreaker even with no ICE, activating Twinning. Your 'wasted' click is returned by Pennyshaver later on.
Other options:

Countering the Corporation
Unfortunately for our cunningly laid plans there's someone on the other side of the table (or, er, on the top of our computer screen) trying to stop us. Thankfully, we have some choices as to how to deal with this situation!
The obvious inclusion is No Free Lunch - Drago Ivanov is still a relevant card and considering we just got End of the Line I don't see Corp-turn tagging going away anytime soon. Therefore, resist the temptation to burn these as Easy Marks unless you're either 100% absolutely sure tagging is not a threat in this game or the alternative is worse (i.e. you're 3 credits short of paying for Bloop). If you can at all help it, it's better to remove tags via your regular 2 action and save your NFLs for the Public Trail and Distributed Tracing-style effects.
Emergency Shutdown is one of those cards that is hard to nail down. Some games it will undoubtedly rot in your hand unplayed while you stare at the pile of Echo and Ping in front of you. Other times you will drink Weyland's tears as you derez their Archer for the second time this game. It's the perfect card to keep up tempo and the Corp on the back foot, so while it sometimes feels bad, I really would advise against removing it. If you're anything like me, though, really think through the turns you want to use it and follow up with a run - those s can get away from you!
Inside Job is a card so ubiquitous to Criminal I find it hard to say anything about it. Force the rez of a nasty ice by running the server, and either they let you in (great!) or fork over the cash (fine) and then you Inside Job the thing anyway. Two is enough, with a third available via Steve, but they're not infinite; use them with intent, such as getting into HQ to enable Emergency Shutdown on some key ICE.
Tread Lightly is a fantastic econ-warfare card for scoring remotes you've not forced rezzes on yet. Do make sure to use it with a plan, though - the Corp always has the option to just let you in, so make sure you actually want to get in the server you're treading, and be prepared for the Corp to just eat the tax and rez something in your face even if it hurts them economically. The best situation is where you are perfectly capable of getting in by paying the normal way but you're making every rez hurt.
Overclock is the solution to doomservers. It's simple, free with Prepaid VoicePAD, and as long as you wanted to get into that server anyway is insanely efficient. Just don't waste it - this is not a card to poke R&D with just because you can, it's to go trash that SanSan City Grid, Dr. Keeling or Trieste Model Bioroids.
Other options:

Wait, you have an inf left over!
That's true, and I've fiddled about with various different things to spend it on, but I don't think any of them really warrant making the cut. If I were desperate to spend the last point, I would probably go with Scrubber or Stoneship Chart Room, one helping trash against heavy asset decks and the other allowing for an anti-End of the Line panic button or deeper Twinning run. Honestly, though, I've never felt desperately that I wanted one of these over the cards already in the deck.
---
A Note on Steve Piles
I'm going to repeat one of SirLoathing's points: just because you can make a Steve pile, doesn't mean you have to or even should. Your mid- and late-game sustain are based on being able to consistently recur your run events, but your opponent does get a say in the matter, and if given the option will always pick the worse card for you or remove a key piece from the game.
Wherever you can, try to save your piles for fake "choices" where no matter what your opponent picks you get what you were aiming for. For example, Earthrise Hotel and Mutual Favor both get you your breakers if you need them, and a choice between Dirty Laundry and Carpe Diem will seem largely academic. Cards like Inside Job, Overclock and Emergency Shutdown, though, should be saved for guaranteed picks (i.e. two of the same card) as often as you can - the Corp will try to avoid giving you these back if at all possible.
If you've been rig-shot, putting a breaker in your pile is incredible bait for the Corp, as they may well assume you were greedy enough in deckbuilding to run only one and are now making a desperation play to try and get it back. You can use this to your advantage, especially if you have the other copy or a Mutual Favor in hand.
---
Playing the Game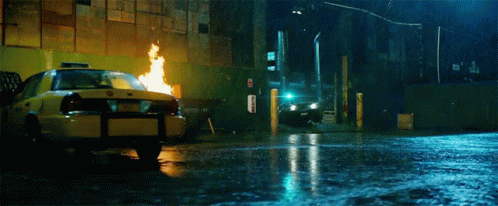 After playing this deck for a while, my chief recommendation can be distilled down into one piece of advice: figure out the tempo of the game you're playing. It's not always a bad move (and in fact, it's often a very good idea) to sit back for a bit, draw some cards, click your Liberated Account, and clean up the board a little. Remember, we're Criminals - you're not a Shaper, able to sledgehammer any server the Corp puts up with infinite money and breakers, and you're not an Anarch looking to trash everything you see...doubly so if unrezzed!
The deck is flexible enough to let you be aggressive, but recurring Liberated Account gives you enough economic grunt to build up a rig that can tackle the mid-to-late game, especially if you have a 4-6 agenda point lead. Overplaying a good hand and running with 0-1 in the bank is a recipe for disaster - Snare!, Public Trail, and Unsmiling Tsarevna are just some of the ways you can be punished for starting to autopilot. Running every turn isn't always the best move, but we can make the runs we do make count.
Some Extra Advice
Conclusion
I've found my adventures with Steve to be a blast. It feels like the distillation of Criminal - we've entered a new decade, and there's a new development team, but the heart is the same. Make them rez ICE, then make them regret it. Ignore their ice with Inside Job and make them grind the credits all over again with Emergency Shutdown. There's no giant R&D dig or dumping the deck into Archives - we're just playing good Netrunner and then we win. After all, why bother? Those other cards require effort. It's always better to be lucky.